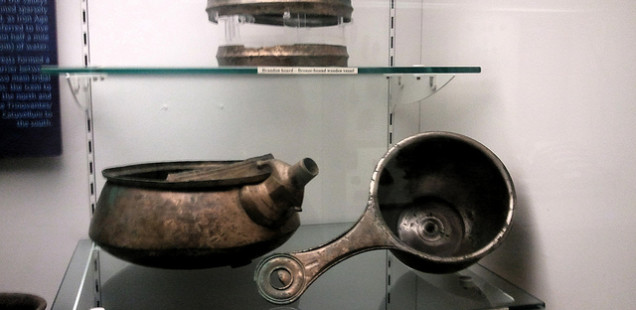 School Visits
Through working with teachers and Local Education Authorities at both primary and secondary levels, Cinderbury provides a unique programme of 'living history' that is complementary to the National Curriculum.
This isn't textbook history from a centrally-heated, double-glazed classroom – but an exciting, learning experience through real, hands-on activities such as making clay pots, metal working, weaving, coin striking, daubing roundhouse walls, baking bread in the roundhouse bread oven and wheat-grinding using a traditional quern stone. All are set within an authentic Iron Age village out of sight of the 21st century.
These are activities which will be remembered long after returning to the classroom.
Clay pot making (please note we can fire your pots for you but you need to organise your own collection)
Bread making in the roundhouse bread oven
Weaving on the looms
Daubing the new round house walls
Bowl-making on the woodturning lathe
Archaeology practice in the dig pit
Iron Age cooking
School shield making
Iron Age costumes and face painting
Coin striking
Free history treasure hunt
We can provide a tour and hands-on insight into Iron Age life for Key Stages 1 and 2 and links to Key Stage 3:
Key Stage 1
An Introduction to the Past
The way of life of British people in the distant past
How the past is different to the present
What homes were like a long time ago
Key Stage 2:
Romans, Anglo-Saxons, Vikings
How British society was shaped by Roman / Anglo-Saxon / Viking settlement
Roman conquest and occupation of Britain
Boudicca and Caractacus and the resistance to Roman rule
Building of roads, villas and towns
Roman settlement in local area
Key Stage 3:
An Era or turning point in European history
Changes from prehistory to history, from hunter-gatherer to farmer
Impact of the written word, of Christianity
The development of technology, building, art